The Champagne region has a habit of keeping some of its best kept secrets to only a lucky few fortunate enough to be 'in the know'. Travelling around, every now and then you come across a small Champagne producer up to something really special.  Based in the aptly named village of Bouzy, Jean Plener et Fils is one such Champagne producer, a producer who we were amazed that so few other people had either heard about or enjoyed.


The Grand Cru village of Bouzy sits at the foot of the South facing slopes of the Montagne de Reims region of Champagne.  Elevated above the river Marne and just a ten minute drive from Epernay, Bouzy is famed for its Pinot Noir grapes.  It's South facing slopes, chalky soil and sunny disposition providing ideal conditions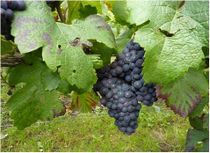 Jean-François has a few years before retiring so is busy passing on all his skills and know-how to his daughter.  Together their philosophy s very simple: making sure that every bottle they produce is the best bottle it can be.  A straight forward philosophy that means there is no place for compromise: in their own words "no premium blend, no basic blend : but a Plener blend, the best of our art".


Jean Plener's Cuvée Brut ages for at least 3 years on the lees in their cellar while the Cuvée Réservée stays with them for a minimum of 4 years. Their blend is the same: 70% Grand Cru Pinot Noir and 30% Grand Cru Chardonnay.  Delicate and smooth aromas of peach and apricot are typical of Jean Plener's Champagne, with additional aging adding a bouquet of brioche and almond.  Their Rosé is a little different. Comprising 85% of their standard Chardonnay-Pinot Noir blend together with 15% of their own Bouzy Rouge Pinot Noir wine, its an exciting mix of strawberry, grapefruit almond and nuts.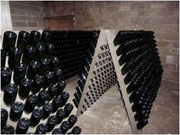 Maud is keen to get more people tasting and enjoying her family's Champagne – she doesn't want it to be such a well kept secret.  We agree wholeheartedly!   Moore Champagne is now bringing Jean Plener's Champagnes over to the UK for more people to enjoy.  We especially like the Rosé - having enjoyed a fair few bottles ourselves so far this summer!  We liked it so much that we even had it at a family wedding earlier in June.  Along with the great taste, what is also great news is the price as Jean Plener Champagnes start at only £26 a bottle.  Great value for fantastic family produced Grand Cru grower Champagne.