Once the harvest has been safely gathered in, the presses have stopped pressing and the vats are full of fermented still wine (no bubbles yet and known as Vin Clair), what goes on in Champagne? One major task is to decide the composition of the coming year's Champagne – next years 'cuvée'.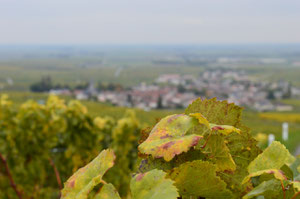 We took a trip over to Champagne a few weeks back and paid a visit to the three grower champagne families that we represent.  Maud Plener, owner of Jean Plener et Fils in Bouzy, explained how even with just three champagnes; Brut, Réserve, and Rosé, she has a complicated task ahead of her.


With two varietals (Chardonnay and Pinot Noir) and having vins clairs for 2013, 2014, and 2015, Maud has to decide what proportions of which vins clairs are to be used in their future champagne blends.  Some of the many factors to be borne in mind include taste, colour, experience, demand and storage space.


Jean Plener's operation is towards the small end of the scale in reality.  A Chef de Cave at a major champagne house may have as many as 80 different sources of vins clairs. Spread over say three years means that they will have 240 options before even deciding what proportions to use. A demanding and complex job and they certainly earn their money.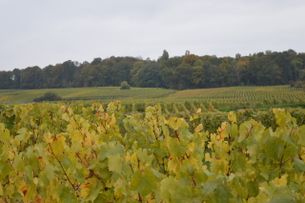 One question on our minds when visiting our producers was their opinion on the 2015 harvest.  There was a prolonged period in the middle of the growing season without rain. Some even called it a drought. The opinion amongst our producers surprisingly differed.  While all agreed that it had been a good year, some went a lot further in their praise of this year's harvest. 


In Bouzy in the Montagne de Reims area Champagne, Maude Plener noted that the lack of water at times meant that the vines were stressed, manifesting itself in uneven ripening. Her experience in Bouzy was that within the same plot there were areas where the fruit was ready whilst some was not. Overall in her view it was good despite the rain during the harvest itself and that the declaration of a vintage is unlikely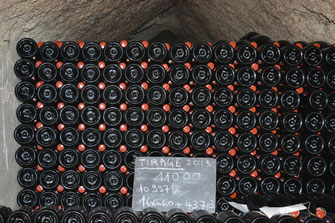 On the other hand, over in Le Mesnil sur Oger on the Côte deb Blancs, Patrice Pertois (owner of Bernard Pertois Champagne) declared that 2015 had been a superb harvest, surpassing all their hopes and joining other notable years such as 1947, 1959, and 1976. He notes that their Chardonnay musts are well balanced in terms of acidity and sugar and after fermentation the vins clairs are well structured. His amazement is even greater since they received only 60mm of rain in four months.


Our recent trip was a whistle stop tour through Champagne giving us a great insight into how the year has gone in Champagne.  As we start to look forward to the Christmas and New Year festivities maybe its time to give a bit of thought to what Champagne we plan on enjoying with friends and family?  It's a difficult choice here at Moore Champagne because all three families' champagnes are great but I know what I will be choosing – Jean Plener's fantastic Rosé and Bernard Pertois' brilliant Réserve.  Both available on our website at a great price.

---